Whisky Catalog by Alternative Whisky Academy
This is a whisky catalog with information about the different types of Whisky, Whiskey and Bourbon, sorted by contry.
If you want to buy whisky please check this page to find a whisky shop -> http://www.awa.dk/whisky/wshops/index.htm
Sorry but have an estimated +5000 pages to convert and only +1000 reached ... (Working hard to update all pages).
AWA - Alternative Whisky Academy is a private, none-commercial, no-profit, none-selling whisky society. (Private owner for private usage.) 
We do NOT sell whisky or anything else.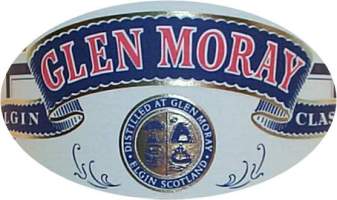 ---
Glen Moray
---
Location :
Elgin, Morayshire. Grampian Region. - Situated in a hollow on the bank of the River Lossie, on the western outskirts of Elgin.
Region :
Highland Speyside.
Country :
Scotland
Type :
?
Distillery : 
Glen Moray Distillery
Bruceland Road Elgin,
Moray Morayshire IV30 1YE
Scotland
Phone +44 01343-542577
Fax +44 01343-546195
Founded :
1897 (Expanded in 1958)
Owner :
Macdonald and Muir Ltd.
Producer : 
?
Water :
River Lossie.
Remark :

Glen Moray :

Label no longer says Glenlivet.
Like its sister distillery, Glenmorangie, Glen Moray is a former brewery, having been built in 1815. It was converted to a distillery in 1897. The previous owners went into receivership in 1917 and it passed into the ownership of Macdonald & Muir in 1923.
It was rebuilt in 1958, when it was converted from two to four stills. Close by the distillery is Gallows Hill, the scene of public hangings in days gone by.
Some of the make goes into Macdonald & Muir's Highland Queen blend as well as other blends throughout the industry.
Glen Moray is situated in a hollow on the bank of the River Lossie, on the western outskirts of Elgin. River Lossie is used for supplying water to the distillery.
---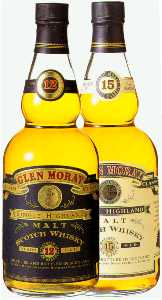 -
Source www.bbr.com :

Glen Moray Distillery, Speyside

Nestling on the banks of the river Lossie in the Western quarter of the ancient city, and royal burgh of Elgin is the Glen Moray distillery. Elgin itself is an historic city, but not the least of its claims to fame is the fact that it is the capital of Speyside – a region in the north of Scotland synonymous throughout the world with  malt whisky.
The original road into Elgin passes through the distillery grounds under the shadow of Gallow Hill, where executions were carried out until the end of the 17th century.
Glen Moray  has continued largely unchanged down through the generations since the 18th century, except that it was originally built as a brewery. It was converted to a distillery in 1897 and for over a hundred years has been producing a distinctively smooth Speyside malt.
It is currently part of the Glenmorangie Plc (LVMH).
LINKS..........
to official Glen Moray or related web pages.
Glen Moray
MacDonald & Muir Ltd., MacDonald House, 18 Westerton Road.
Broxburn, West Lothian, Scotland, EH52 5AQ.