Whisky Catalog by Alternative Whisky Academy
This is a whisky catalog with information about the different types of Whisky, Whiskey and Bourbon, sorted by contry.
If you want to buy whisky please check this page to find a whisky shop -> http://www.awa.dk/whisky/wshops/index.htm
Sorry but have an estimated +5000 pages to convert and only +1000 reached ... (Working hard to update all pages).
AWA - Alternative Whisky Academy is a private, none-commercial, no-profit, none-selling whisky society. (Private owner for private usage.) 
We do NOT sell whisky or anything else.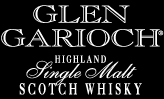 ---
GLEN GARIOCH
---
Location :
The small Aberdeenshire village of Old Meldrum. Grampian Region. - The distillery is situated in Old Meldrum village on the Banff to Aberdeen road.
Region :
Highland East.
Country :
Scotland
Type :
Single Malt
Distillery : 
Glen Garioch Distillery
Oldmeldrum, Inverurie Aberdeenshire AB 51 0ES
Scotland
Phone : 01651-872706
Fax : 01651-872578
Manager : Fraser Hughes
Founded :
1797 some source says 1785
From 1860 William Sanderson & Sons = Vat 69. 
Owner :
Morrison Bowmore Distillers Limited (Now a wholly owned subsidiary of Suntory Limited)
Before that Stanley P. Morrison Ltd.
Producer : 
?
Water :
Unknown (Well)
Springs on Percock Hill
Remark :

Glen Garioch :

GlenGarioch use ex-bourbon and sherry casks.
Glen Garioch is one of the distilleries still using floor malting. (Aberlour also uses floor malting.)
The Glen Garioch (Glen Geery) distillery have 2 wash stills and 2 spirit stills.

From the Morrison Bowmore Distillers Limited website.:
Glen Garioch Distillery was founded in 1797, in the small Aberdeenshire village of Old Meldrum.
The granite built distillery lies in the heart of the traditional highland barley growing area and is an excellent example of harmony between traditional production methods and innovative conservation ideas.
For 200 years, the villagers of Old Meldrum have passed down the art of whisky making from generation to generation and Morrison Bowmore Distillers Limited have added pioneering methods of heat and energy conservation to these traditions. Waste heat and carbon dioxide from the distillation and fermentation process was utilised to heat approximately two acres of greenhouse, producing fresh vegetables for the local villages.
Glen Garioch Highland Single Malt Scotch Whisky reflects the character of the quiet little village in which it is produced, typically Highland, full of charm with a long warm finish.

From the Whisky pilot by Uniqum Systems :
Glen Garioch distillery, one of Scotland's oldest distilleries, was founded by one Thomas Simpson, in the village of Old Meldrum, an area with a tradition in grain growing. the first spirit was announced on 1 December 1785 in The Aberdeen Journal.
Glen Garioch still retains the original floor maltings. These floor maltings supply about half of the distillery's requirements, the rest being brought in from outside maltsters. Pitsligo Moss peat is used for the malt drying, which is finished by gas-firing.
In 1984 it was the first distillery to convert from butane to natural gas firing for pot stills which saved over 25 % of energy. Waste heat is used in greenhouses to produce tomatoes, utilising carbon dioxide from the fermentation process to enrich the atmoshpere in the greenhouses.
Glen Garioch is now operated by Morrison Bowmore Distillers, who are wholly owned by Japanese company Suntory.
Garioch, pronounced "Geerie", takes its water from a spring on Percock Hill. The distillery is situated in Old Meldrum village on the Banff to Aberdeen road, close by the historic Meldrum House.
---
-
Source www.bbr.com :
Glen Garioch Distillery, Highlands

Glen Garioch (pronounced "Geery") distillery is on the road from Banff to Aberdeen, at the quaintly named town of Old Meldrum, in the sheltered Garioch valley.
The distillery, founded in 1798, is a chunky, stone building that looks in parts like a village school. It is very traditional in that it has floor maltings. In the oldest ages of Glen Garioch is the peaty style of malt, although this character is less evident in the younger versions.
The major part of the production is used in the blends of the Morisson Bowmore company, like Rob Roy.