Whisky Catalog by Alternative Whisky Academy
This is a whisky catalog with information about the different types of Whisky, Whiskey and Bourbon, sorted by contry.
If you want to buy whisky please check this page to find a whisky shop -> http://www.awa.dk/whisky/wshops/index.htm
Sorry but have an estimated +5000 pages to convert and only +1000 reached ... (Working hard to update all pages).
AWA - Alternative Whisky Academy is a private, none-commercial, no-profit, none-selling whisky society. (Private owner for private usage.) 
We do NOT sell whisky or anything else.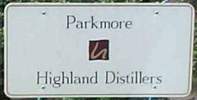 ---
Parkmore
---
Location :

Scotland - Highland

Region :

Highland

Country :

Scotland

Type :

?

Distillery : 
Parkmore Distillery
Closed.

Founded :

1929

Owner :

Highland Distillers

Producer  : 

?

Water :

?

Remark :

Parkmore :

AWA information :

 


Parkmore is NOT open for visitors.
Parkmore water was taken from the right side of the road in the beginning but the water resource was to bad (Glendullan)

 


The distillery moved and water source was taken from the left side instead.
The Parkmore closed sometimes in the 1980's

 


1929 Closed
1931 Duty closed

 


They used floor.malting until 1967-68
Joseph Copernige started here
The distillery is not used anymore Mothballed (Highland Distillers) - and spirit/wash stills etc. are taken out leaving the buildings empty.
Warehouse are though in use and are being used by Highland Distillers / United Distillers & Vintners.
---
---