Whisky Catalog by Alternative Whisky Academy
This is a whisky catalog with information about the different types of Whisky, Whiskey and Bourbon, sorted by contry.
If you want to buy whisky please check this page to find a whisky shop -> http://www.awa.dk/whisky/wshops/index.htm
Sorry but have an estimated +5000 pages to convert and only +1000 reached ... (Working hard to update all pages).
AWA - Alternative Whisky Academy is a private, none-commercial, no-profit, none-selling whisky society. (Private owner for private usage.) 
We do NOT sell whisky or anything else.
Johnnie Walker Scotch Whisky ( Johnny Walker )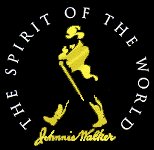 ---
JOHNNIE WALKER (Johnny Walker)
---
Location :
Dufftown, Banffshire, Gramp Region.
Region :
Highland Speyside
Country :
Scotch
Type : 
Blended, Single Malt etc.
Distillery : 
William Grant & Sons Ltd. / The Johnnie Walker Distillery. 
AKA: Johnnie Walker & Son.
Adress : 33 Ellersly Road, Edinburgh EH12 6JW
+44 131 337 7373
Owner :
United Distillers. ( Diageo plc )
Founded :
Est. 1892 (Some sources say 1820)
Water :
Robbie Dubh and Fiddich Burn. (Same as Glenfiddich.)
Remark :

Johnnie Walker scotch whisky :

The Johnnie Walker distillery has been owned and managed by an independent family company for five generations 
This has ensured that the Johnnie Walker distillery is still dedicated to the traditions, care and craftsmanship of malt whisky making. 
Nowhere else will you find a distillery that still grows its own barley, that still malts in its own traditional floor maltings, that still coopers to tend the barrels, and coppersmiths to tend the stills. 
The Johnnie Walker range of single malt whiskies is unique. 
Three single malt whiskies of different age and different character. Each Johnnie Walker single malt reflects in its individuality, different aspects of the tradition, skill and care that are the hallmarks of the Johnnie Walker Distillery. 
A distillery firmly rooted in its past but forever seeking to refine the art of making malt whisky.

The Scotch Whisky Book by Mark Skipworth
- - -
In, 1820, John Walker bought a grocery, wine and spirit business in Kilmarnock.
But it was his son Alexander who joined him in 1856, who was really responsible for laying the foundations of the company's success in the 20th century.
He exploited Kilmarnock as a centre for carpets and textiles, spreading the name of the family's whisky through the salesmen who came to the town.
And he made use of the merchant venturers system to get the whisky sold abroad.
Alexander went to England and in 1880 opened an office in London.
The timing couldn't have been better for the dearth of French cognac ensured a ready market for Scotch whisky.
In those days, Walker's Whisky was known simply as Walker's Kilmarnock Whisky.
In 1890 Alexander Walker opened an office in Sydney Australia, and in 1897 agents were appointed in South africa and an office opened in Birmingham.
It was not until 1908, near 20 years after Alexander's death, that the brand name 'Johnnie Walker' began to be used.
-
Overseas market ware reached through the 'merchant venturer' system whereby got were entrusted to the captain of the ship who would sell them on commission at the best price he could get.
The system was favoured by the Johnny Company and by this relatively simple means, Johnnie Walker became known throughout the world.
In 1917 the grain distillers of Distillers Company Ltd, were able to carry on (After the first world war.) , though, producing industrial alcohol for the war effort.
After the war, many of the weakened independents agreed to amalgamate with Distillers Company Ltd.
The interwar years also saw that company amalgamate with major blending firms.
Master-minded by William Ross, managing director and later chairman of Distillers, Buchanan-Dewar (Who already joined forces), John Waler, White Horse Distillers and lager, William Sanderson came into the company.
Haig, the fifth member of the Big Five, was one of the founders of Distillers.
-
It was at the beginning of the twentieth century that Tom Browne designed the striding Johnnie Walker figure, Lord Stevenson coined the phrase ' Johnnie Walker, born 1820-still going strong' and the name Walker's Kilmarnock Whisky dropped in favour of the red and black slanted labels.
-
Johnnie Walker Red label is the world's largest selling Scotch Whisky.
Johnnie Walker Black label is the world's best selling de luxe whisky.


Here's one from the movie "A beautiful Mind"

(Roommate having a big time hang over.)
Officer i saw the driver of the car that hit me.
His name is Johnnie Walker.
 

-
Source www.bbr.com :


Johnnie Walker Blended Malt Whisky


Johnnie Walker is a brand of blended Scotch whisky, part of the Diageo drinks group. The name draws on the legacy of John 'Johnnie' Walker, who was the first to sell whisky in his grocer's shop in Ayrshire, Scotland, including his own production whisky under the name Walker's Kilmarnock.

In 1865 John's son Alexander produced their first blend, Walker's Old Highland. From 1906–1909 John's grandsons George and Alexander II expanded the line and introduced the colour names. Red Label  is a blend of around 35 grain and malt whiskies. Black Label blends around 40 whiskies, each aged at least 12 years.

Green Label is a vatted malt whisky that contains 15 individual single malts, the signature malts being Talisker, Cragganmore, Linkwood, and Caol Ila , average age of 15 years. Gold Label represents an extremely rare blend of over 15 single malts, including the very rare Clynelish malt. It was derived from Alexander II's blending notes for a whisky to commemorate Johnnie Walker's centenary.

Blue Label is Johnnie Walker's ultimate blend. Every bottle is serial numbered and sold in a silk-lined box, accompanied by a certificate of authenticity. Although no age is declared, it is believed that the whiskies blended are aged for over 25 years.
---

BOTTLINGS
---
Johnnie Walker 
Black Label
Aka : Extra Special Highland Malt Whisky.
Type :
Scotch blended.
Age :
12 Years Old
Price : 
(Dkr. 70cls. aprox : 300,-)
100 cls. Dkr. 184,- tax free in Whisky World - Copenhagen Airport.
Tested :
Yes
Total Score : 
5/6
Remark
Johnnie Walker Black Label was originally known as 'Extra Special Old Highland'. It was renamed Johnnie Walker Black Label in 1909.
Johnnie Walker Black Label is the top-selling de luxe Scotch whisky in the duty-free market worldwide.
The favourite Scotch of Sir Winston Churchill; a bottle of Johnnie Walker Black Label is the main feature of his painting 'Bottlescape'.
Johnnie Walker has held the royal warrant since 1933, when it was granted to the company by King George V.
---
Johnnie Walker 
Blue Label.
 
Price : 
100 cls. Dkr. 1300,- tax free in Whisky World - Copenhagen Airport.
---
Johnnie Walker
Gold label
 
Type : 
Blended
Age : 
18 Years old
Price : 
100cls 559,- Dkr. in Whisky World - Copenhagen Airport.
Remark :
The newest member of the Johnnie Walker Whisky family introduced to the South African market late 1996, Johnnie Walker Gold Label, is unique in that it is literally touched with gold. 

Clynelish, the rare malt whisky which is at the heart of the Johnnie Walker Gold Label blend of 15 distinguished malts, derives its water from the Clynemilton Burn in which prospectors panned for gold in the 1880's and into which traces of gold still wash. Other important malt whiskies in the blend are Cardhu, which has a silky smoothness, Talisker, which contributes intensity and depth and Royal Lochnagar, which imparts fragrance and richness. 

Johnnie Walker Gold Label is also distinctive in that it has its origins in the blending notes compiled 75 years ago by Sir Alexander Walker, grandson of the founder of the company. His aim at that time to create a blend of exceptionally mature malts for Johnnie Walker's centenary were thwarted by a shortage of these rare products following World War I. 

In 1950 when the master blender who inherited Sir Alexander's notebooks wished to blend a tribute to him, he in his turn was hampered by problems of supply resulting from the disruption of World War II. The production of Extra Special Old Reserve which ensued was of necessity very limited and reserved for the exclusive use of the company's blenders and directors. 

Now with small stocks of some of the rarest and most mature whiskies required for Sir Alexander's blend to hand, his secrets have at last been revealed in Johnnie Walker Gold Label. Blended in limited quantities for Johnnie Walker's 175th anniversary last year, it is now available at selected outlets in South Africa - a connoisseur's delight. The elegant packaging features a square-shaped bottle with a slanted silver and gold label.
---
Johnnie Walker
Premier
Price : 
100 cls. Dkr. 918,- tax free in Whisky World - Copenhagen Airport.
---
Johnnie Walker
Red Label
 
Testet :
Yes
Remark :
Not a whisky we would recomend straight. (Sorry Mr. Walker.)
Scotch in an Irish Whisky ? - This Scotch perhaps... - Perhaps so popular due to the fact that it wount insolve anyones taste.
Total Score :
2/3
Type : 
Blended.
Price : 
Danish kr. 70cl. : 185,- i Skjold Burne (Tidligere Amager Vincenter). 
Danish kr. 100cl. : 117,- tax free in Whisky World - Copenhagen Airport
---
Johnnie Walker
Swing.
 
Type :
Scotch
Price : 
75 cls. Dkr. 279,- tax free in Whisky World - Copenhagen Airport.
Remark :
Very popular in Japan.
---
Johnnie Walker 
15 Years old Pure malt.
 
Country :
Scotch
Type : 
Blended - Pure Malt.
Founded :
Est. 1820
Age : 
15 Years Old
Vol : 
43%
Price : 
(in Danish kr. 70cl. : ?,- )
Total Score :
2/3
Remark :
In some countries this is sold as Green label.
---
Johnnie Walker 
Old High White Label.
 
Picture wanted.
 
Type : 
?
Age : 
+ Years Old
Vol : 
?%
Price : 
(in Danish kr. 70cl. : ?,- )
Total Score :
-
Remark :
From the book : Classic Blended Scotch - By Jim Murray :
(Page 185)...
In 1908 the Jame Johnnie Walker was patented and at first they marketed their three existing brands, Old High White

Manufacturer:

Johnnie Walker

Results 1 - 1 of 1


Johnnie Walker Scotch Whisky ( Johnny Walker )

Main Menu