Whisky Catalog by Alternative Whisky Academy
This is a whisky catalog with information about the different types of Whisky, Whiskey and Bourbon, sorted by contry.
If you want to buy whisky please check this page to find a whisky shop -> http://www.awa.dk/whisky/wshops/index.htm
Sorry but have an estimated +5000 pages to convert and only +1000 reached ... (Working hard to update all pages).
AWA - Alternative Whisky Academy is a private, none-commercial, no-profit, none-selling whisky society. (Private owner for private usage.) 
We do NOT sell whisky or anything else.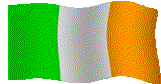 ---
Irish whiskeys
Most Irish whiskeys are distilled three times. Though traditionally distilled using pot stills, column still are now used to produce grain whiskey for blends. By law, Irish whiskey must be produced in Ireland  and aged in wooden casks for a period of no less than three years, although in practice it is usually three or four times that period.
Unpeated malt is almost always used, the main exception being Connemara Peated Malt whiskey.

There are several types of whiskey common to Ireland: single malt, single grain, blended whiskey and uniquely to Ireland, pure pot still whiskey. The designation "pure pot still" as used in Ireland generally refers to whiskey made of 100% barley, mixed malted and unmalted, and distilled in a pot still made of copper. The "green" unmalted barley gives the traditional pure pot still whiskey a spicy, uniquely Irish quality. Like single malt, pure pot still is sold as such or blended with grain whiskey. Usually no real distinction is made between whether a blended whiskey was made from single malt or pure pot still.
-
Source www.bbr.com :

Irish Whiskey Irish Whiskey is made in Ireland. The Irish spell the spirit "whiskey" while the Scottish drop the "e". Irish Whiskey is typically a triple-distilled spirit (in contrast Scotch is distilled only twice) using unpeated malt, aged in wooden casks for minimum 3 years. The absence of peat (or the light peating), as well as the triple distillation common to the production of Irish whiskey, account for a smoother texture, and a more juicy, spicy fruity profile to the final spirit.
Nowadays a diverse range of whiskey styles and types is available: Blended whiskey; Grain; Single Malt that may be triple-distilled or double-distilled and it may peated at various degrees, such as the example of Connemara Peated Malt whiskey.
Pure Pot Still whiskey is a term unique to Ireland and denotes an Irish Whiskey made from a combination of malted and -predominantly-unmalted barley and distilled in a pot still. Modern Irish law allows any whiskey distilled in a pot still to be labelled as "pot still whiskey" regardless the proportion of unmalted barley the grain mix. e.g. some whiskeys from Cooley Disitllery that do not use unmalted grain. However the majority of "pot still whiskeys" are crafted according to the traditional method.
The history of the first Irish distilleries date backs as far as the mid 12th century. The Old Bushmills Distillery claims the title of the oldest licensed distillery in the world, having received a licence in 1608 from James I. The once robust local whiskey industry had much suffered from the adverse economic conditions of the last couple of centuries that resulted to numerous mergers and closures (such as the example of the now silent Kilbeggan Distillery -aka Brusna or Locke's Distillery).
Irish Whisky Producers
Only 3 Irish whiskey distilling companies operate nowadays, Midleton , Bushmills and Cooley (the sole Irish-owned company). Each of these three distilleries produces an array of brands and styles
HISTORIK OM IRSK WHISKEY.:
Irsk Whiskey oprindelse og hvordan den laves.
Irland:

Irland har historisk haft mange problemer med Storbrittanien.
Selv i dag er der problemer i Nord Irland, da denne del af den irske ø tilhører Storbrittanien. De 7 counties i nord, har altid været problemfyldte, både for irene og englænderne. Dette har bl.a. betydet, at selv om Irene var tidligt ude med Whiskeyproduktion, så har de ignoreret forskellige tekniske landvindinger i destillationsprocessen, og har som følge heraf og deres politiske problemer med Storbritannien mistet markedsandel til skotterne.

Alle disse problemer med 'storebror' på den anden side af den irske kanal betød, at i starten af det 20. århundrede var de irske whiskeyproducenter afhængige af eksporten til USA. Da man så i USA indførte Prohibition, altså forbud mod at drikke spiritus, blev Irland specielt hårdt ramt.

Naturligs blomstrede smuglingen til USA, men det var ikke kun Irene, der smuglede Whiskey til USA. Den største del at den indsmuglede Whiskey kom meget naturligt fra Canada. Men en enkelt smugler ved navn MacCoy specialiserede sig i at smugle 'rigtig' Whiskey ind fra nogle af de britiske øer omkring USA. Dette var oprindelsen til det amerikanske udtryk 'A Real MacCoy', hvilket dengang betød ægte Whiskey fra Skotland eller Irland. Udtrykket har senere slået rod i USA, hvor det nu betyder 'den ægte vare', og ikke kun i forbindelse med Whiskey.

Da spiritusforbuddet blev ophævet i USA var Irene ikke klar til at genoptage den store eksport til USA, da man meget naturligt ikke havde kunnet sælge tilstrækkeligt gennem smugleri til at alle destillerierne kunne opretholde deres eksistens. Samtidig havde de destillerier, der havde overlevet skåret kraftigt ned på produktionen. Igen var det de, i Irland, forhadte skotter, der med misundelsesværdig energi overtog det irske marked for Whiskey i USA.

Bl.a. derfor er der i Irland i dag ikke mange destillerier tilbage, og alle er de ejet af den samme organisation.
I en del år har de irske Whiskeyproducenter forsøgt at finde deres egen 'vej' fremad. De har forsøgt at opdyrke deres egen identitet, og de har også forsøgt at producere mere 'mainstream' Whiskey. Man har dog efterhånden fundet ud af, at det er bedst at koncentrere sig om det man er god til, nemlig at producere Irsk Whiskey, og ikke prøve at efterligne skotterne. En af de ting man har gjort for at markedsføre sin egen Whiskey identitet er, at man i Irland altid staver whiskey med e. Selv om mange irske Whiskey'er har mistet lidt af deres tyngde er det nu ved at svinge tilbage til de mere traditionelle irske kraftige Whiskey'er. Hvis Irsk Whiskey mister deres særpræg vil det være synd, for irsk Whiskey skal være irsk, og ikke en uægte fætter til skotsk whisky.

Hvad er der så af Whiskey i Irland?
Der er faktisk en del udmærkede produkter, hvoraf de mest kendte i Danmark nok er Tullamore Dew og Jameson. I de senere år er Bushmills kommet til (herligt) og vi har også stiftet bekendtskab med Midleton, som i Danmark formentlig er den mest eksklusive irske Whiskey. (I hvert fald den dyreste!!) De irske pubber der er sprunget op i Danmark, specielt i København, har alle de ovennævnte, så det er en nem måde at stifte bekendtskab med forskellige irske Whiskey'er at besøge et af disse etablissementer.

Jameson kommer i forskellige aldre, det samme gør Bushmills, som også producerer den eneste single malt fra Irland, nemlig Bushmills Malt. Denne glimrende malt kommer også i en 15 års udgave, som er omtalt andet steds her på siderne.

Det er værd at nævne, at de irske Whiskey'er alle sagtens kan drikkes alene, og ikke kun anvendes til Irish Coffee, selv om den bedste Irish Coffee naturligvis laves med irsk Whiskey. Det er dog ikke anbefalelsesværdig at bruge Bushmills Malt til Irish Coffee, men prøv med en almindelig Jameson eller en Tullamore Dew, specielt hvis du aldrig har fået Irish Coffee med en ægte irsk Whiskey, men kun har prøvet med Netto's den billigste!!!
Vi anbefaler Jameson (standard) der også normalt er billigere end Tullamore Dew, da jameson har en god dyb smag der passer godt til Irish coffee...
Manufacturer:
Select manufacturer
Results 1 - 10 of 13

Ireland